About Henophy Logistics & Trucking
Located in northern NY and close proximity to Cornwall & Montreal.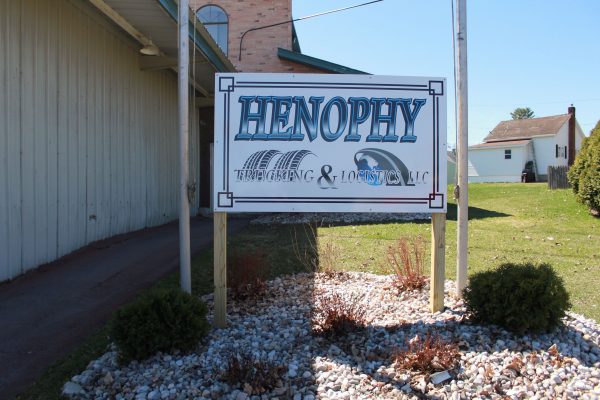 Thanks for taking the time to learn more about us here at Henophy Trucking & Henophy Logistics! Perfectly situated to ship in and around the border crossing areas of both Ontario and Quebec, Canada. Our fleets of trucks and vehicles give us the opportunity to transport small, fragile loads all the way up to heavy bulk loads, when and where you need it, on time, every time!
In combination with our fleet of trucks, flatbeds & van trailers we also have a wide variety of storage and loading facilities. We have an extremely large 19,000 square foot 12 door loading dock fully equipped with forklifts, 8,000 square foot equipment and maintenance shop, 2,500 square foot specialty heated storage and 5,000 square feet of dry storage with indoor unloading capabilities. We make cross-docking, storage, loading and unloading quick and easy with our modern facilities.
Here at Henophy Trucking & Henophy Logistics we are proud of our business and the facilities and service that we offer to our clients, drivers and customers. If you want to get it there on time, every time, then you need Henophy Trucking & Henophy Logistics.
At Henophy Trucking & Henophy Logistics we will provide you with a complete one-stop solution for any of your shipping and transportation needs. Our locally owned and operated business is extremely active in the local community, feel free to call us and speak to one of our professional team members about how we can help you with any of your logistics needs!